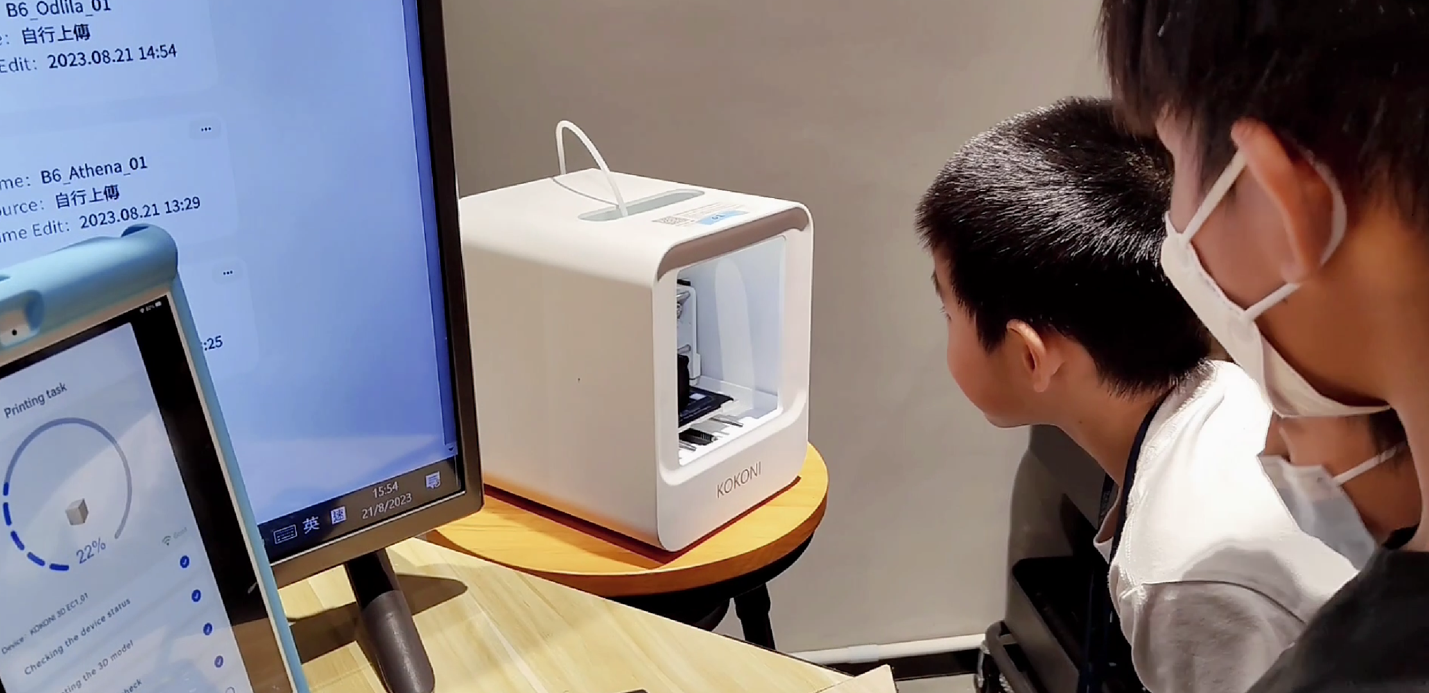 Inspiring Creativity: KOKONI 3D Partners with Birdie STEM Labs for an Enriching Summer Course
KOKONI and Birdie STEM Labs have collaborated to offer an exciting summer course for children, using the KOKONI EC1 3D Printer.
In the realm of education, innovation knows no boundaries. As technology advances, it offers exciting opportunities for hands-on learning experiences. One remarkable innovation that has captured the imagination of both educators and students is 3D printing. Picture/Drawings being able to transform your wildest ideas into tangible, three-dimensional creations!
This is precisely what happened when KOKONI 3D joined forces with Birdie STEM Labs, an esteemed education center, to offer an exhilarating summer course for children. Using the KOKONI EC1 3D Printer, children embarked on a journey of creativity and discovery, crafting their miniature worlds through captivating lessons. In this blog post, we'll dive into this inspiring collaboration and how it ignited the spark of innovation in young minds.
"I was impressed by how much the students' creativity and problem-solving skills improved during this 3D printing class" Arron, Tutor of Birdie STEM Lab.
"Before this class, I could only draw my ideas. But now, with KOKONI, I can bring them to life! It's so cool!" Sam, Student of 3D printing class.
KOKONI EC1: A Safe, Affordable, and User-Friendly Choice
Birdie STEM Labs' decision to choose the KOKONI EC1 3D Printer over other educational printers was rooted in its standout qualities. One compelling factor was its enclosed and affordable design. The KOKONI EC1's enclosed structure ensures that children can safely interact with the printer, significantly reducing the risk of accidents and providing peace of mind for both educators and parents.

Moreover, its affordability made it an attractive choice, ensure all students can access the machine. However, it wasn't just about safety and cost-effectiveness; the KOKONI EC1's user-friendly interface and reliability made it a clear winner in terms of ease of use. This allowed children to focus on unleashing their creativity and learning, rather than grappling with complex machinery.
To know more about the KOKONI EC1: https://www.kokoni3d.com/products/ec1

Setting the Stage: Birdie STEM Labs' Vision Combines with The Magic of KOKONI EC1 3D Printer
Birdie STEM Labs had a vision of offering a summer course that transcended conventional classroom learning. They aimed to nurture creativity, problem-solving skills, and technological literacy in children while making the learning experience enjoyable and engaging. With the unwavering support of KOKONI 3D, this vision became a reality.
"Students eagerly await their 3D printed masterpieces, watching with excitement as their creations come to life"
"Inspiring the Next Generation of Engineers and Designers with 3D Printing"
The collaboration between KOKONI 3D and Birdie STEM Labs, made possible by the remarkable KOKONI EC1 3D Printer, was an undeniable triumph. It showcased how technology can be harnessed to inspire and educate the next generation. By empowering children to explore their creativity and hone their problem-solving abilities, this partnership not only enriched their lives but also opened doors to future opportunities in the world of 3D printing and beyond.
As we look ahead, collaborations like this will continue to redefine the landscape of education, making it more dynamic, engaging, and rewarding for our children. If you want to join the journey, feel free to contact us at info@kokoni3d.com.