AI Powered 3D Modeling Starts Here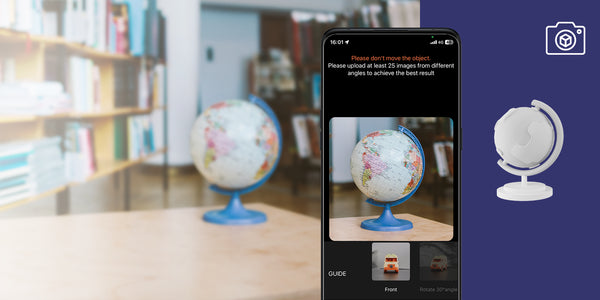 Picture-shooting 3D Modeling
Feel free to print it, utilizing the powerful AI algorithm to generate a proportionally restored 3D model by capturing pictures around the target object.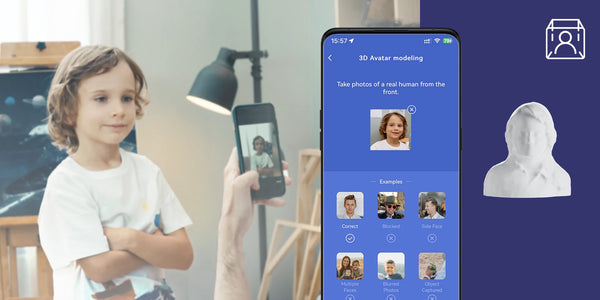 3D Portrait AI Modeling
Simply snap a selfie, and with KOKONI AI, you can obtain a personalized portrait model. No more waiting! Print your very own custom 3D figurine today.
Customize the Model with Your Fingers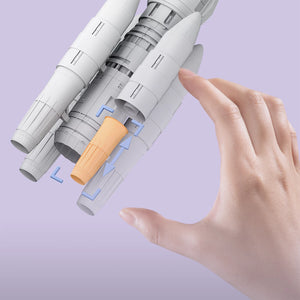 3D Modeling Editing
Fine tune the 3D model with powerful features such as rotation, scaling, enlarging, duplicating and more in the KOKONI 3D app.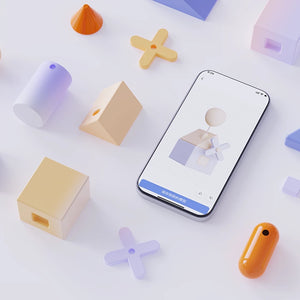 Geometic Model Builder
The KOKONI 3D App offers a powerful tool for users to create 3D models with just their fingertips.
Mobile App Control
Everything can be operated via the mobile app, neither computer nor SD card is needed.
4 Simple Steps to Connect
The KOKONI EC1 can be setup in just 4 steps and ready to use.
One Click Cloud Printing
Users can easily choose the models from the built-in 3D model library or upload stl/obj files to the cloud and initiate the printing process with just one click. Access a wide variety of 3D models in the KOKONI 3D gallery for free! Plus, it's update from time to time!
No Setup Required
An Instantly Functional 3D Printer Straight Out of the Box, allowing everyone to start the journey of 3D printing.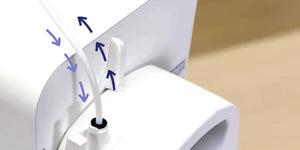 Easily Reload Filament with App Guidance
The KOKONI 3D app monitors filament level, usage and guides reloading. It also provides reload instructions.
KOKONI Makes the Journey of 3D Printing Easier for Everyone!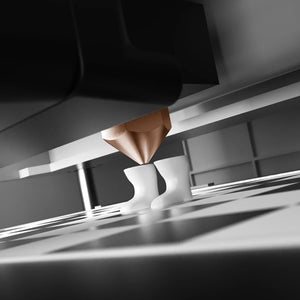 High Performance 0.4mm Nozzle
Replaceable Magnetic Build Plate
Certified by FCC, RoHS, CE
8 Colors of Non-toxic PLA Filament
Compact Size, Space-Saving
With dimensions of 7.44*10.7*9.09 inches, this machine has a footprint comparable to that of a single A4 paper, and weighs 6.83 lbs, just like a typical office laptop.
Clean & Sleek Design
The machine's sleek design and white exterior make it easy to integrate into any usage environment, without disrupting the visual aesthetic.
Quiet Printing ≤ 30dB
With its self-developed silent drive technology, KOKONI creates noise levels of under 30 decibels during printing, thus avoiding any disturbance to those nearby.
80% Energy Saving, 94.3% Biodegradation Rate
KOKONI has an eco-friendly awareness in mind. "Better for printing, better for our planet." We provide a new type of material based on PLA. It is made of starch raw materials, corn and other natural ingredients. The relative biodegradation rate in 180 days is up to 94.3%. It can completely degrade naturally by microorganisms under specific conditions, eventually producing carbon dioxide and water without polluting the environment, which is very beneficial to the planet.
The power supply complies with the US DoE VI and European CoC V5 energy consumption standards and the machine has no heated bed required, saving 80% on energy and reducing carbon emissions.