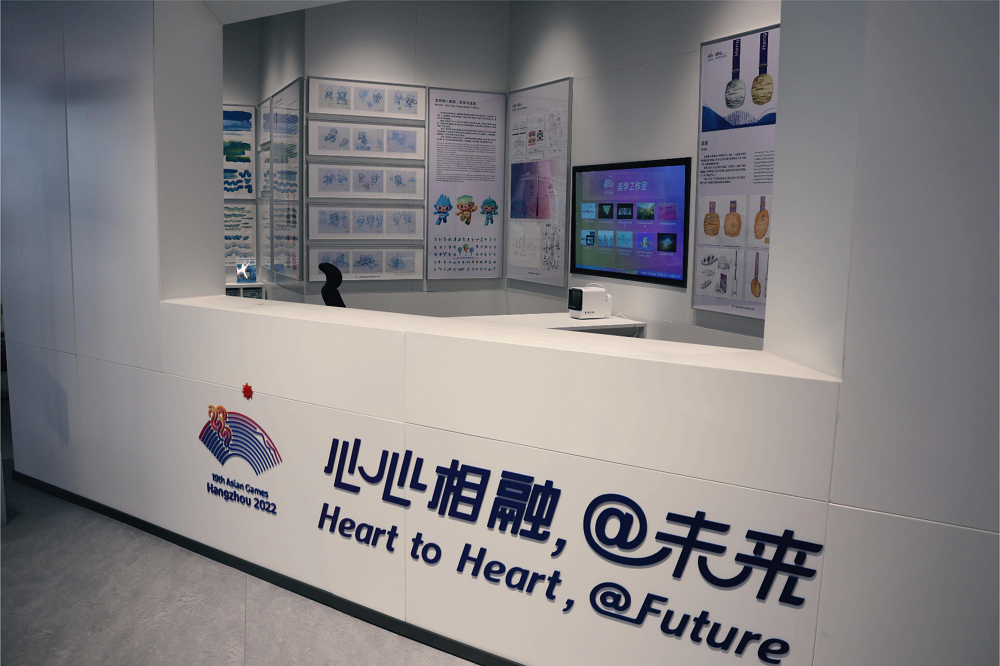 KOKONI 3D: A Beacon of Support for the 19th Asian Games Hangzhou
In an awe-inspiring display of commitment to the spirit of the 19th Asian Games Hangzhou, KOKONI, a rising innovator in 3D printing technology, embarked on an unforgettable journey that highlighted their dedication to sports, culture, and innovation. KOKONI emerged as a donation partner, making a profound impact on the games and leaving an indelible mark on the hearts of millions.
"KOKONI EC2 x 19th Asian Games, Heart  to Heart, @Future"
"The KOKONI EC1 3D Printer and Intricately Crafted 3D Modelsy at the Hangzhou Asian Games Museum."
A Creative Gesture: 10,000+ Mini Mascot 3D Models
One of the most remarkable contributions made by KOKONI 3D was the donation of over 10,000 meticulously crafted mini mascot 3D models. These intricately detailed figurines captured the essence of the games and served as tangible mementos for athletes, visitors, and fans alike. These mini mascots were more than just collectibles; they symbolized the unity of diverse cultures and the shared love for sports. KOKONI's dedication to creating these intricate models exemplified their commitment to bridging gaps and fostering connections through the power of technology.
 "Children Engaging with 3D Models and Witnessing the Fascinating Process of Mascot 3D Printing."
A Vision of Unity and Progress
KOKONI 3D's collaboration with the 19th Asian Games Hangzhou exemplifies their dedication to advancing technology, fostering cultural exchange, and celebrating the achievements of athletes from across Asia. Their donations of mini mascot 3D models and the KOKONI EC1 3D printer will serve as a bridge between the past, present, and future of the games.
"Sports 3D Model now available exclusively in Model Gallery in KOKONI 3D APP"
Bringing the Games Home: KOKONI 3D's Innovative App
In addition to their generous contributions to the 19th Asian Games Hangzhou, KOKONI 3D went the extra mile to ensure that the spirit of the games could be enjoyed in the homes of people around the world. The company introduced new sports 3D model collection which correlate with the sports event happening in Hangzhou, which include eSports, which is the newly introduced, popular event during Asian game. Users were able to download sports models, intricately designed replicas of iconic moments from the Asian Games, and print them using their KOKONI EC1 3D printer.

Through this app, KOKONI 3D brought the joy and excitement of the Asian Games directly into the homes of people, bridging the gap between the sporting arena and the living room, and fostering a deeper connection with the games.

"Unveiling the Magic: A Glimpse Behind the Scenes into the Mini Mascot Model Printing Process."

For those who wished to see these stunning 3D models and the KOKONI EC1 3D printer up close, the Hangzhou Asian Games Museum became a must-visit destination, where the rich history and innovation of the games came to life, which will be opened soon after the Games finish in October.