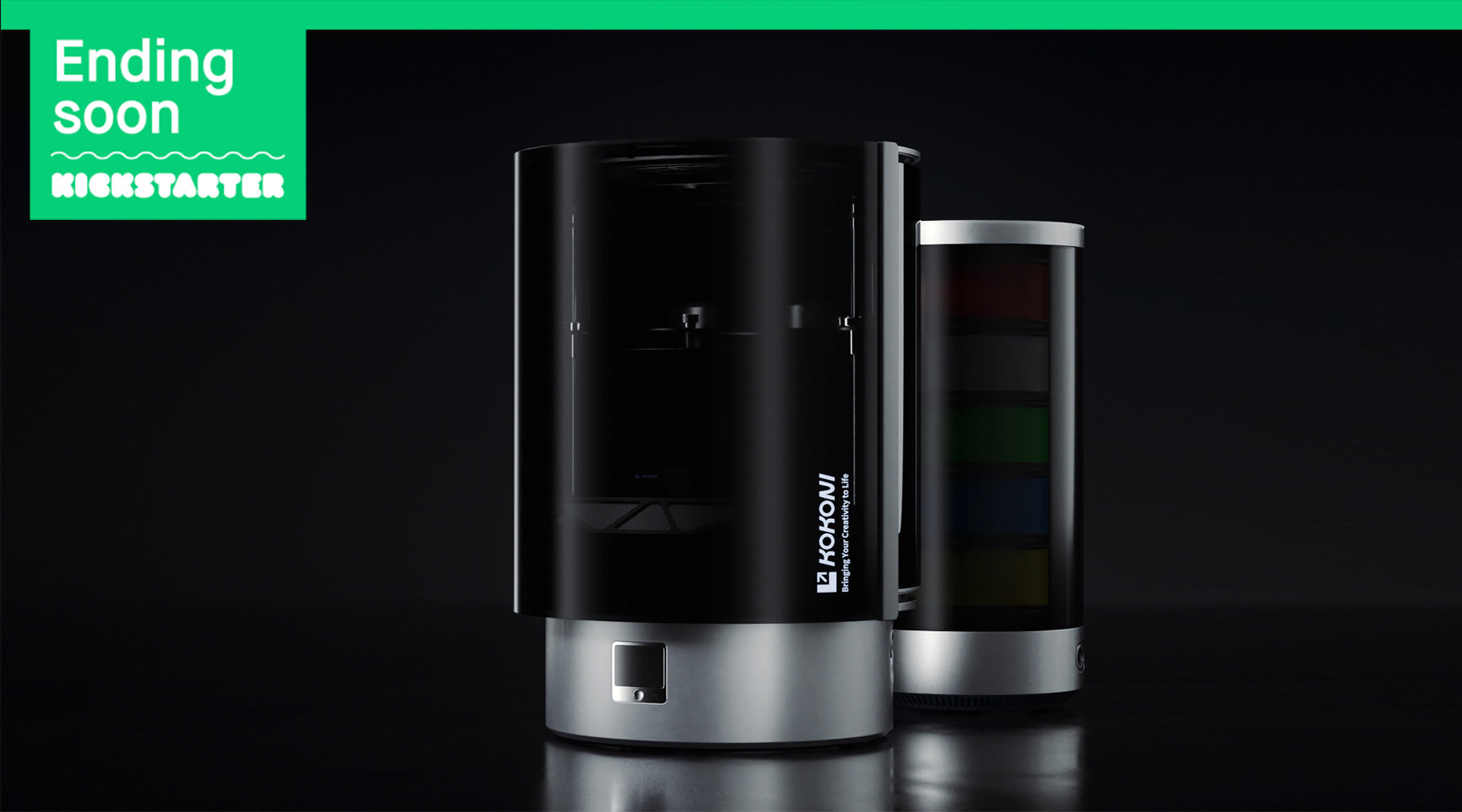 9 Days To Go To Make Something BIG!
As a startup, KOKONI has high expectations for SOTA Kickstarter campaign. We hope to create products that are both practical and loved by creators, inventors and enthusiasts in the field of 3D printing. Thanks to all the supports from backers, we are fortunate to have achieved some impressive results. The KOKONI SOTA 3D printer is taking Kickstarter by storm! In just 11 minutes, we reached our goal of $50,065! That's not all - in just 15 minutes, we sold over 100 units, and the current funding amount has surpassed $510,000! Our team is thrilled and grateful for the support.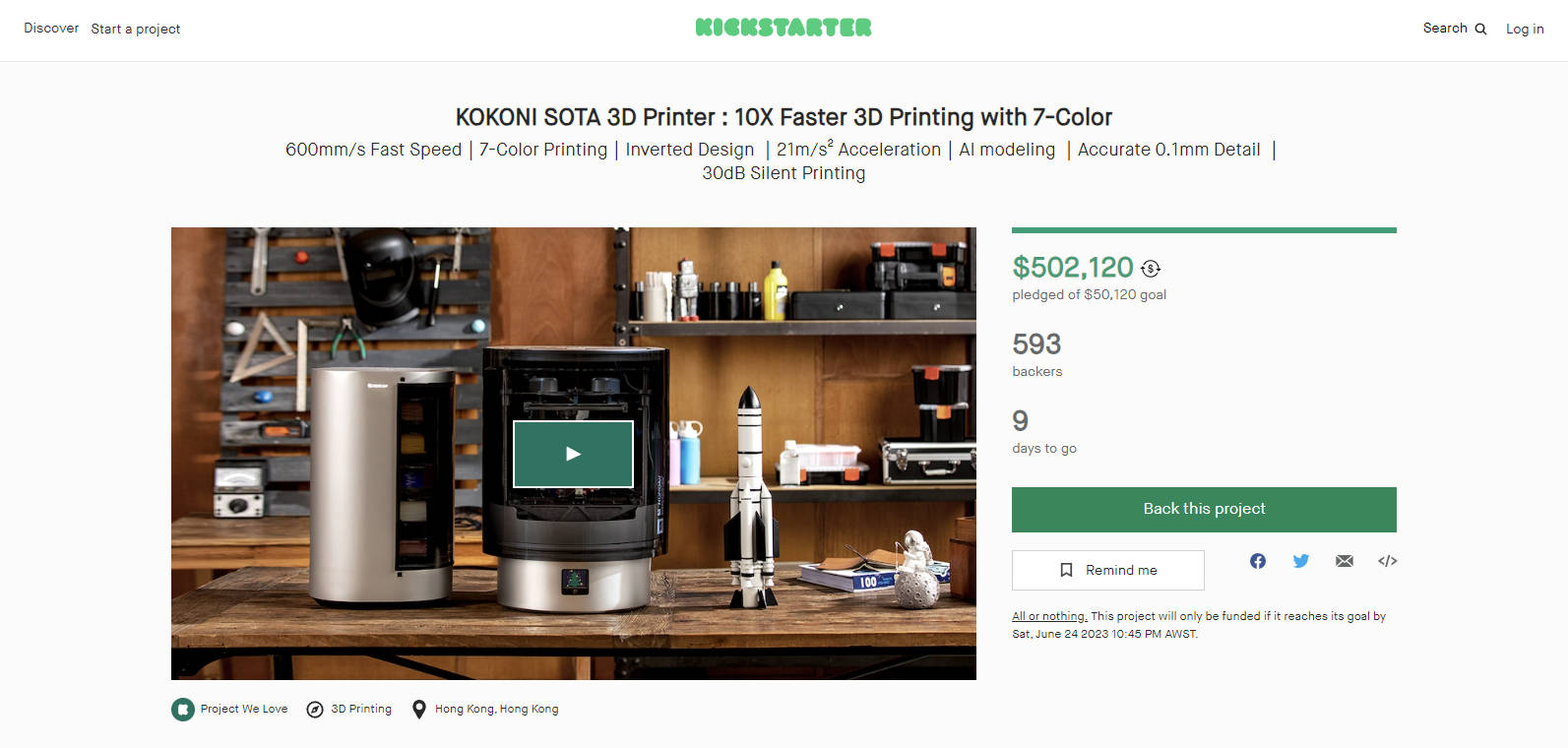 Although we faced some challenges during the crowdfunding period, which led to doubts about the product from different parties, we did not give up. Instead, our team worked harder to achieve better results and let our final product speak for themselves.
We hope to take this opportunity to make the community be aware of the KOKONI SOTA. It features an innovative upside-down design, which makes printing faster and more stable than ever before. With up to 7 colors and the AI-powered KOKONI 3D APP, you can easily create intricate models. Additionally, with advanced AI Radar Detection and error compensation, making the final print precise, with an error rate of less than 0.1mm.
The KOKONI SOTA is not only a game-changer in the world of 3D printing, but it's also incredibly fun to use! Imagine the thrill of seeing your creative vision come to life with stunning accuracy and detail. It's like having a magic wand that can turn your mind-blowing ideas into reality!
With only 9 days left, we hope to have more support from our friends. We genuinely want to create great products and bringing new tech to the home use 3D printers and the industry.


Links
KOKONI SOTA 3D Printer @Kickstarter